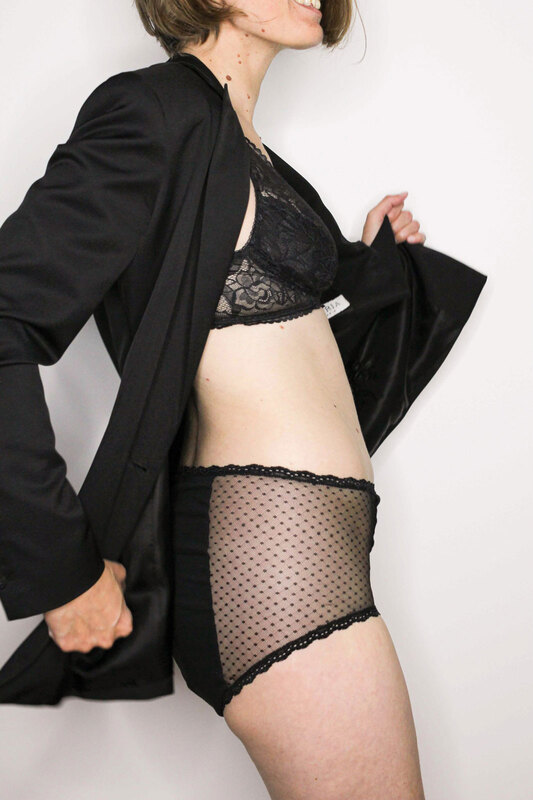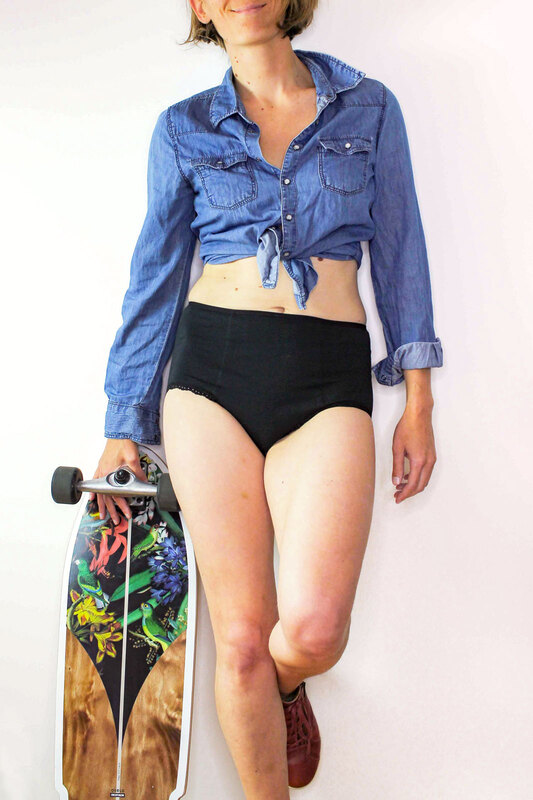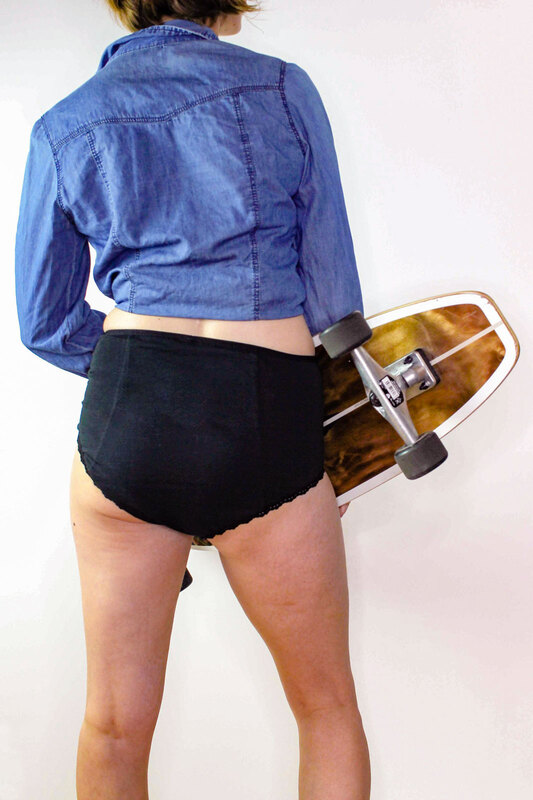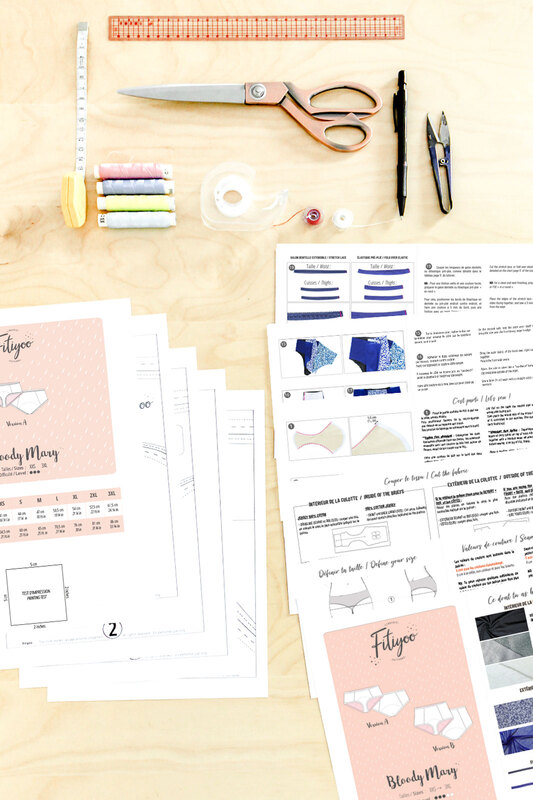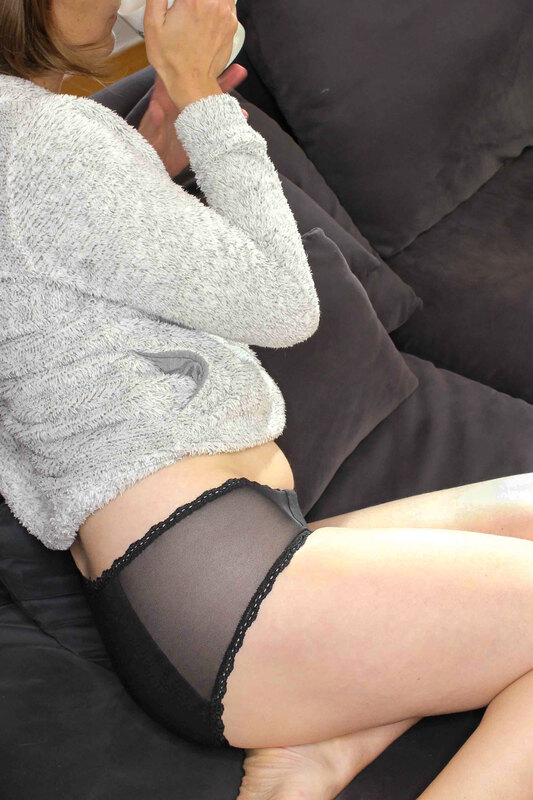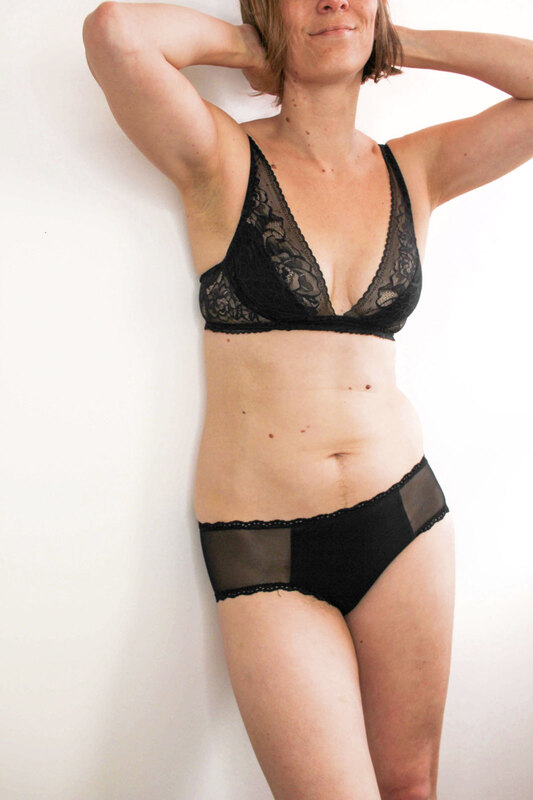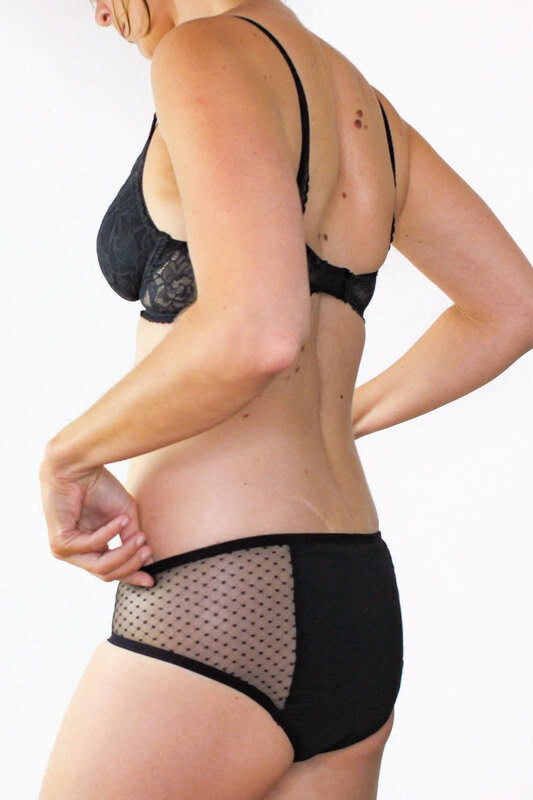 ←
→
Bloody Mary
Bloody Mary PDF
PDF A+B
Bloody Mary PDF A
PDF Low waist
Bloody Mary PDF B
PDF High waist
Bloody Mary is THE pattern for sewing period panties that we all want in our wardrobe: Ultra-comfortable, but nevertheless very feminine and pretty. Comfortable, yes. Grandma style, no!
Low waisted or High waisted, according to your desires and habits. An encompassing, reassuring cut that adapts to body movements.
Well-placed cuts that highlight the body, without degrading comfort.
Well thought-out finishes to minimize any risk of discomfort and maximize the durability of your panties.
📸 #fitiyoo_bloodymary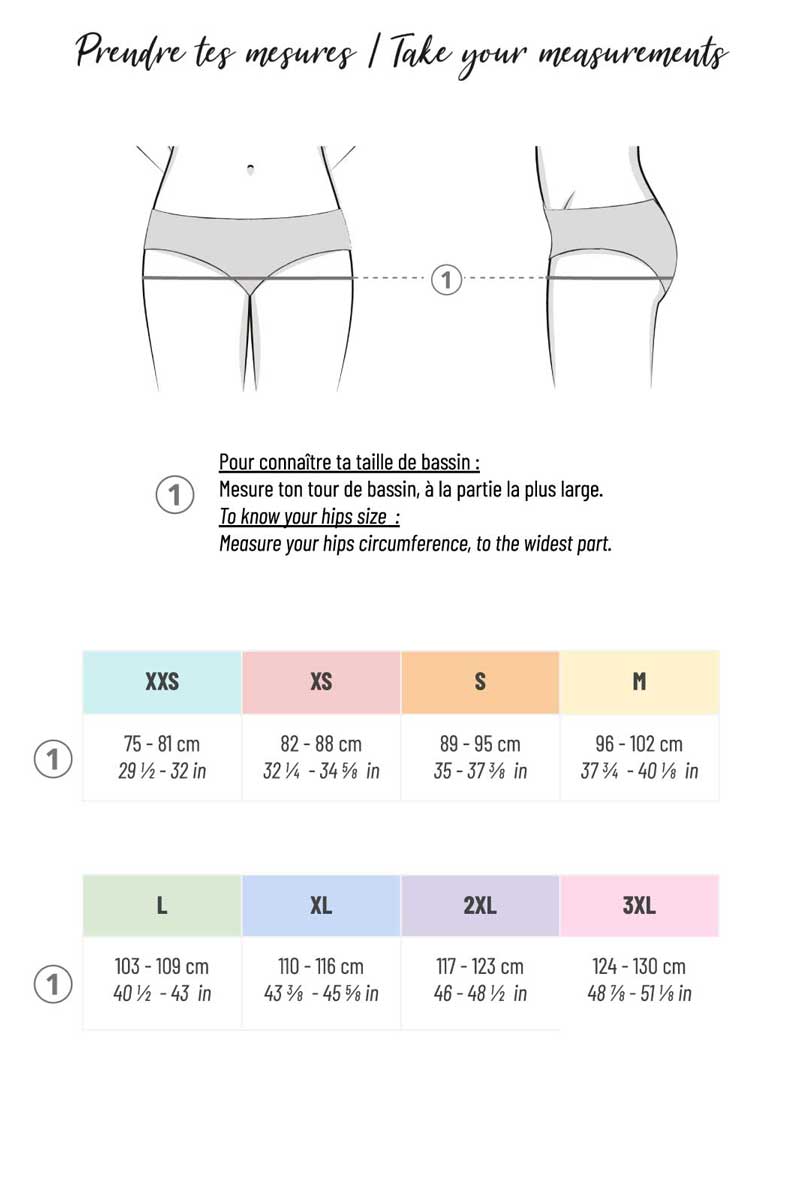 More informations :
SUPPLIES NEEDED
INSIDE OF THE BRIEFS :
- 80 cm (31 ½ in) of 100% cotton jersey for the inside lining
- 40 cm (15 ¾ in) of waterproof light PUL fabric (80 to 120 gr/m2)
- 40 cm (15 ¾ in) of absorbant micro-terry (Bamboo, Tencel or Cotton)
OUTSIDE OF THE BRIEFS :
If you are using the same fabrics for the panties bodice and sides :
80 cm (31 ½ in) of opaque fabric such as jersey.

If you are using a different fabrics for the panties bodice and sides :
provide 30 cm ( 11 ¾ in) of stretch fabric, the opacity you'd like, such as jersey, light stretch mesh, etc...
WAIST AND THIGHS FINISHING :
2,2 meters ( 2.5 yards) of stretch lace braid, between 1.5 and 2 cm wide
or foldover elastic
---
PRINTING GUIDE
Follow the guide: How to print and cut your PDF pattern.
---
CONTENT & FORMAT
Each sewing pattern is composed by a pattern, a sewing glossary and a step-by-step tutorial explaining how to sew the pattern.
All our patterns are available in PDF format, to be printed at home or at a printshop.
---
PRICE
Prices shown include VAT.