Which supplies may I use to sew lingerie ?
You want to make your own lingerie or swimsuit?
You have a doubt about the furnitures you can use?Here you can find details of 5 kind of supplies that you may find, this, to figure out what you will need for your home-made lingerie.
Are you ready ? Let's go !
---
1. Elastics
Lingerie elastics
They are composed with a woven side, that is positioned against fabric, and on the other side, the texture is fluffy (very soft and comfortable!) that will be against skin.
Their appearance can be flat with straight edge (picture 1), with barbs (picture 2) or even with a piping finish! (picture 3).
For lingerie bottoms, we use elastics from 7mm to 10mm (maximum) wide. It is important that the elastic isn't too strong and doesn't make any red marks on the tights.
For bras, depending on your cup and bust size, we can use a width from 10mm to 13mm. This in order to ensure a good support when wearing.
Foldover elastics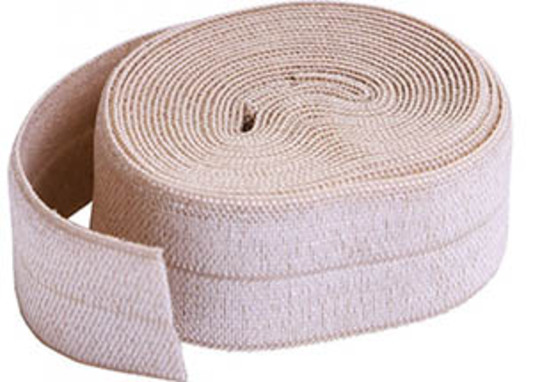 Should be used folded in two. Like biais. You can find different widths: 10, 15 or 20 mm (once folded in two). They are very interesting if you want a sportswear style for your model.
This kind of elastic is attached at the edge of the fabric, and it is like there is no seam allowance. Then, if you want to use it, the first thing that you have to do, is to remove the seam allowance on the sewing pattern.
Swimsuit elastics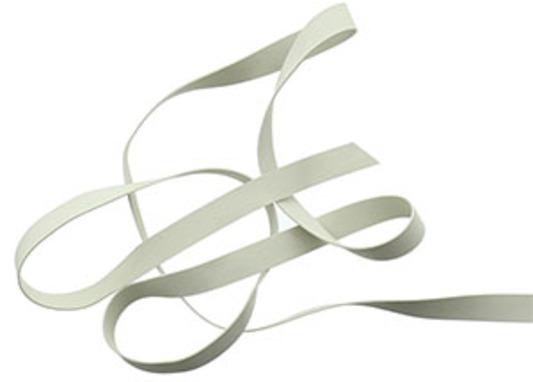 These are natural rubber elastics, they are available in black or white, because they are stitched into the fabric. That means, they are hidden once the swimsuit is done 🙂
Non-slip elastics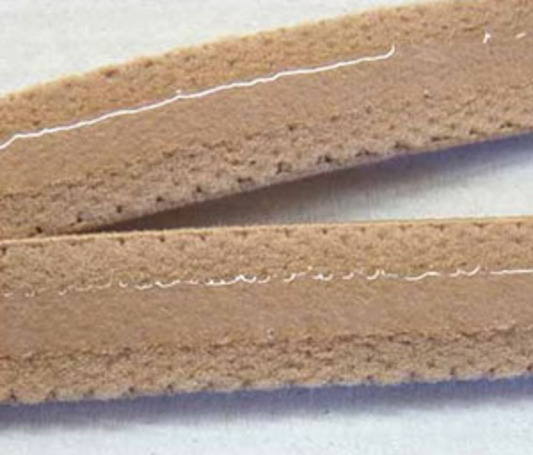 Are used in lingerie and swimsuit. They are very useful for strapless bras and high waist panties.
They have a silicon band on one side of the elastic, that reduce the slippage against skin. But be careful, some of us have more sensitive skin, and don't stand silicon (allergies, burn…)
Wide elastics or belts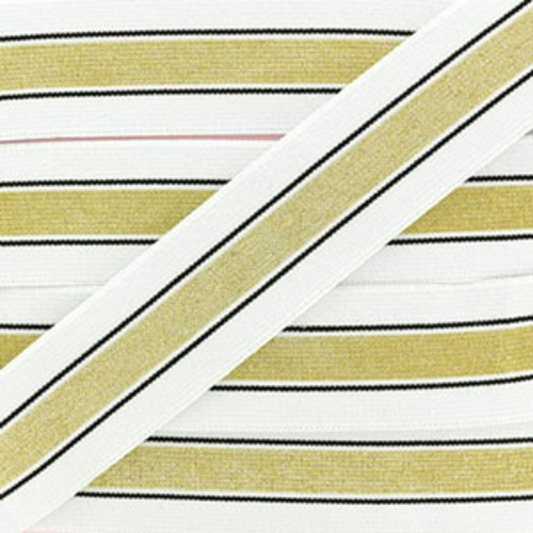 They can replace lingerie elastics at waistline on panties or for bras underbust, to get a sportswear look!
We use them also at waistline for men boxer shorts for a light to moderate support.
Strip / Thin elastics ("laminette" in French)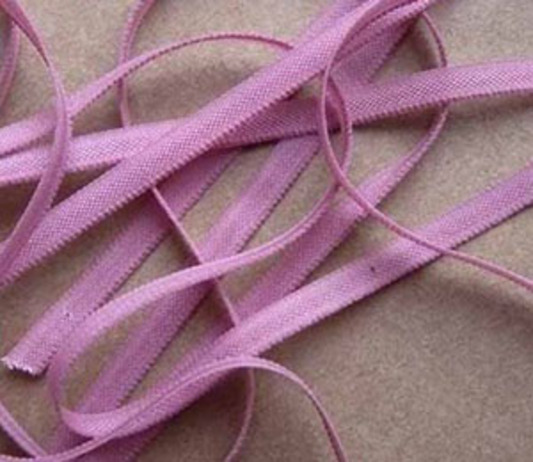 Are thin elastic bands, about 4mm in general. We use them under lace edge, to avoid the ease of scallops in time.
---
2. Straps
Straps elastics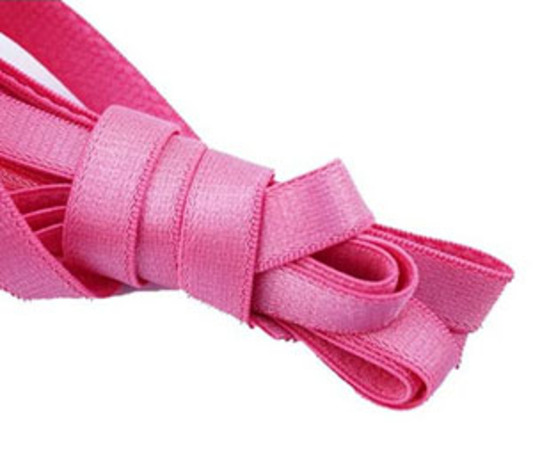 can be found in different width, depending on sizes and support needed :
Between 8 and 12 mm for XS, S, M sizes.

Between 15 and 19 mm for L, XL sizes.

Between 20 and 25 mm for 2XL and more.
Rings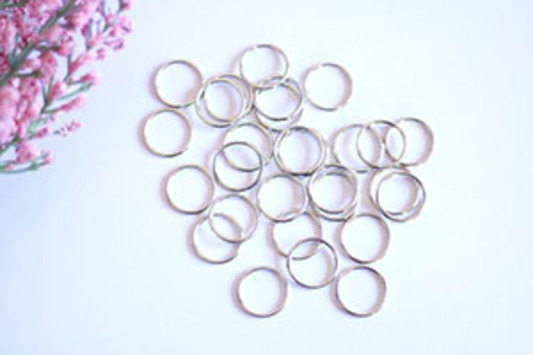 are metal loop that can be found on bras. Those rings are covered with plastic (to avoid rust after washing).
To choose the good size of ring, depending on strap width, you have to look at the inside diameter dimension. If the ring is too small, the strap will fall back on itself. On the opposite, if the ring is too large, it won't be stable, it can twist and be uncomfortable on skin.
Sliders
It gives you the opportunity to adjust the length of you strap elastic. Same as for rings, you have to check the inside diameter dimension depending on strap.
If the slider is too narrow, the strap won't slide. And, on the contrary, if it is too large, a gap between the strap and the slider will appear.
To know how to make an adjustable strap, we wrote an article over there.
---
3. Closers / Fasteners
Hook & eye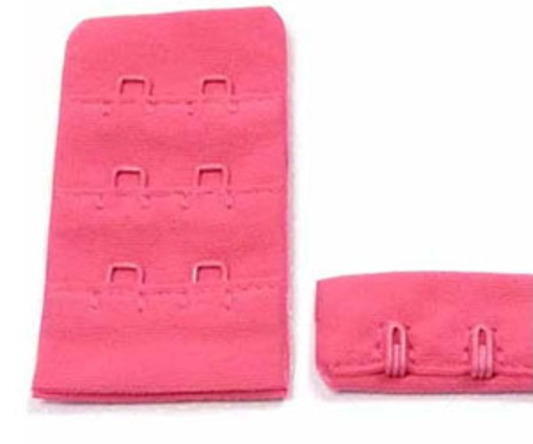 Hooks & eye are composed, as you can guess, by two elements: "hook" and "Eye".
Different widths exist: 19, 30, 38/40 and 57 mm according to sizes and support needed.
To know how to sew and H&E, we wrote an article on this subjet: here
Clasps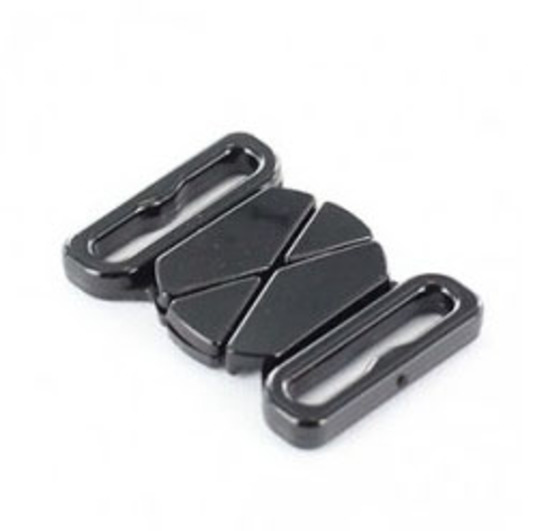 These supplies are most used for swimwear, they are convenient to sew and can be easily found in haberdashery.
Snap fasteners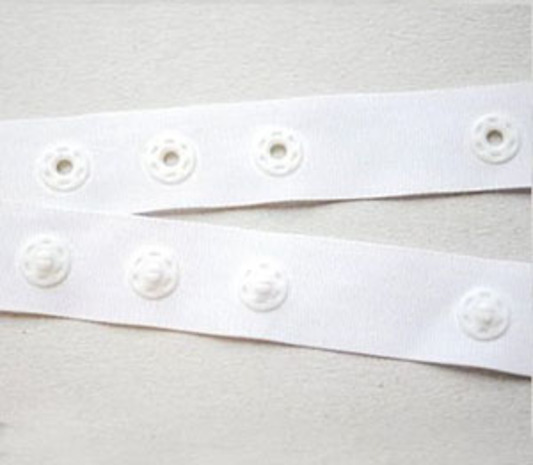 They are used at crotch on bodysuits. They are sold by meter in haberdashery.
As snap button, they are composed with a female side and a male side to secure the closure.
---
4. Wires
Wires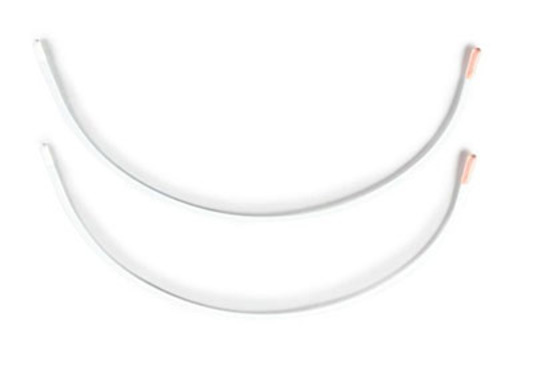 Wires exist in many shapes (and size) according to the desired effect.
Some of them are very short on front, for a low neckline; or have the same height between front and back for balconette or strapless bras.
Wires are available by cup "B". For instance, a wire 90B correspond to a size 90. A wire 95C (100B) correspond to a size 100, and so on.
Wire casing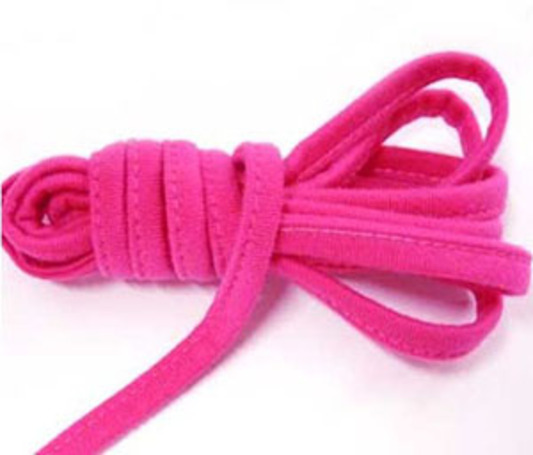 Wire casing is a tube that we sew on bra, and, into which we place the wire. Wire casing is quite thick to avoid holes from wire after washing.
---
5. Others
Bows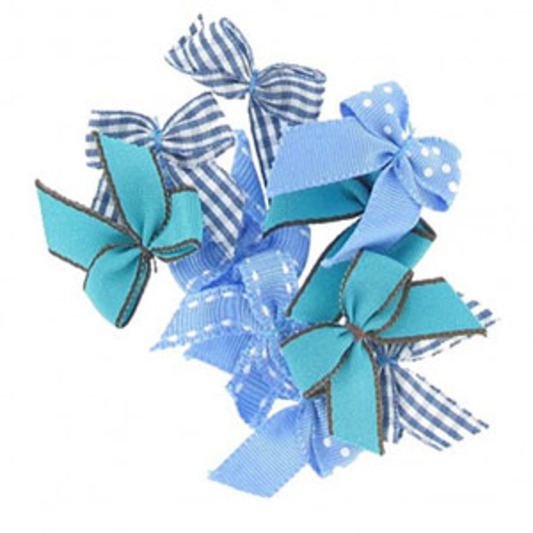 Bows are the final touch on your model! You make them, you can use a ribbon, a small lace galloon, scrap fabric…
To get some inspiration, you can go and look to tutorial on Youtube and Pinterest 😉
Buttons, tassels and charms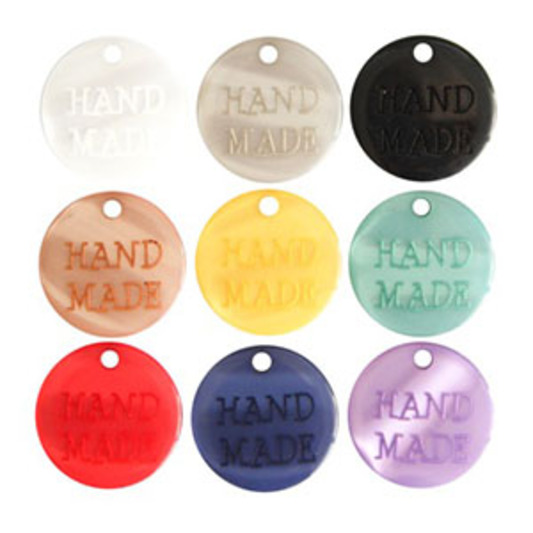 can also be an alternative to bows. If you have a box full of small buttons recovered from years, it is maybe the good time to use them 😉
Et voilà !
We invite you to have a look to the article "What material to use to sew lingerie"
If you want to know what kind of fabric you should use, we wrote another article here.
If you have any questions or if you want to share some tips, don't hesitate to contact us by email.
Links and pictures from other websites aren't sponsored, they are presented just for information